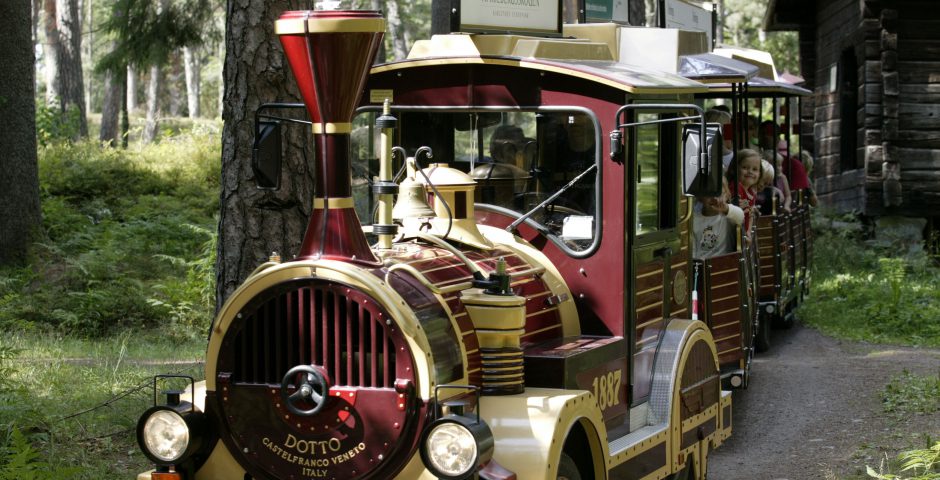 The Conrad Höök train
During the summer, the Conrad Höök train tours the park every day. Passengers are treated to an exciting guided tour along the tracks and paths, providing an easy way to discover the natural beauty of the forest and the water, the heritage buildings and Lillskogen zoo with all its farm animals.
Tickets are available from the kiosk and cost SEK 50. The train is free for children under 3 and it is also available for pre-booked groups on request. The round trip lasts about 20 minutes. The tour is in english every day at 14 pm.