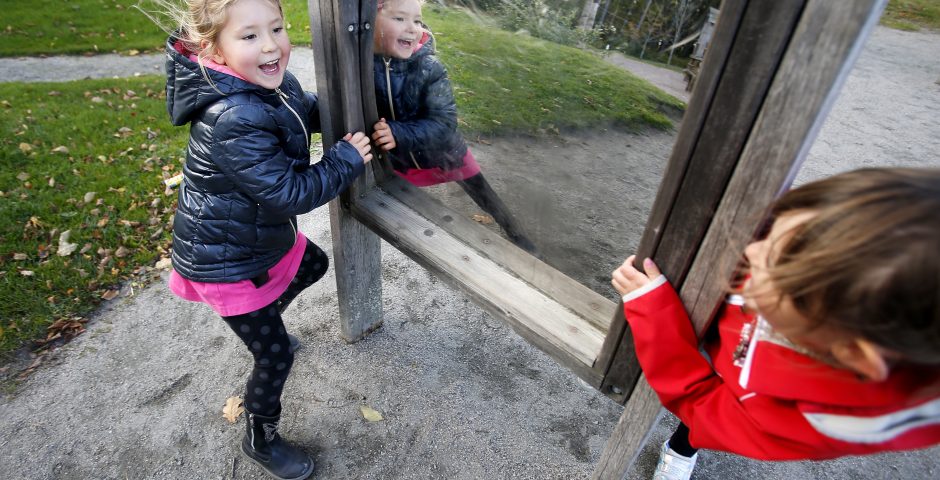 Playgrounds
Mariebergsskogen has several fun and exciting playgrounds. Come and climb, jump, run and play as much as you want!
Play Park
Our upper playground includes a rope slide, playhouses and swings. The blue swing is specially adapted for those with a disability. There is also a train that you can continue playing on once the Conrad Höök train has completed its tour.
Play Garden
In the Play Garden you can whisper secrets along the speaking tube to your friend far away, play in the long tubes and build sculptures in sand. The play forest has an obstacle course and Hybelejen mill with its slide. You can also run around the stone labyrinth and see if you can stop laughing when you see yourself reflected in the crazy mirrors.
Climb and play
Have you seen the chicken, the cat, the little horse and the green frogs – our concrete sculptures that love to be climbed on by children?