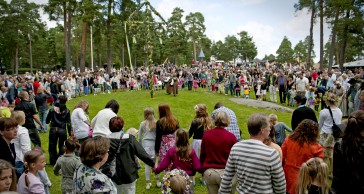 Traditional midsummer celebration
The traditional midsummer celebration in Mariebergsskogen is one of the years biggest highlights!
Calendar
Opening hours
The waffle café

1-21/12 weekends 11-16
22/12-8/1 11-16
24/3-29/4 weekends 11-17

Kiosk

Opens in May

Naturum & café

Every day 11.00-17.00
All opening hours
Kolla på kartan
Map
Click on map to enlarge it. You can also download the map by clicking "Download Map".