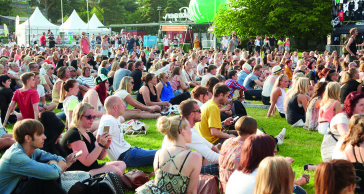 Putte i Parken
Putte i Parken is a Swedish music festival that takes place in Mariebergsskogen, the city park of Karlstad, between the 2rd and 4th of July 2015.
Calendar
Opening hours
Putte i Parken

Other opening hours 1/7-5/7

Parking

Closed 29/6-6/7

The Train

Daily 11.00-17.00

Kiosk

Daily 10.00-20.00

Naturum & café

Daily 11.00-17.00
All opening hours
Kolla på kartan
Map
Click on map to enlarge it. You can also download the map by clicking "Download Map".